Find Your Perfect Match from Mercedes-Benz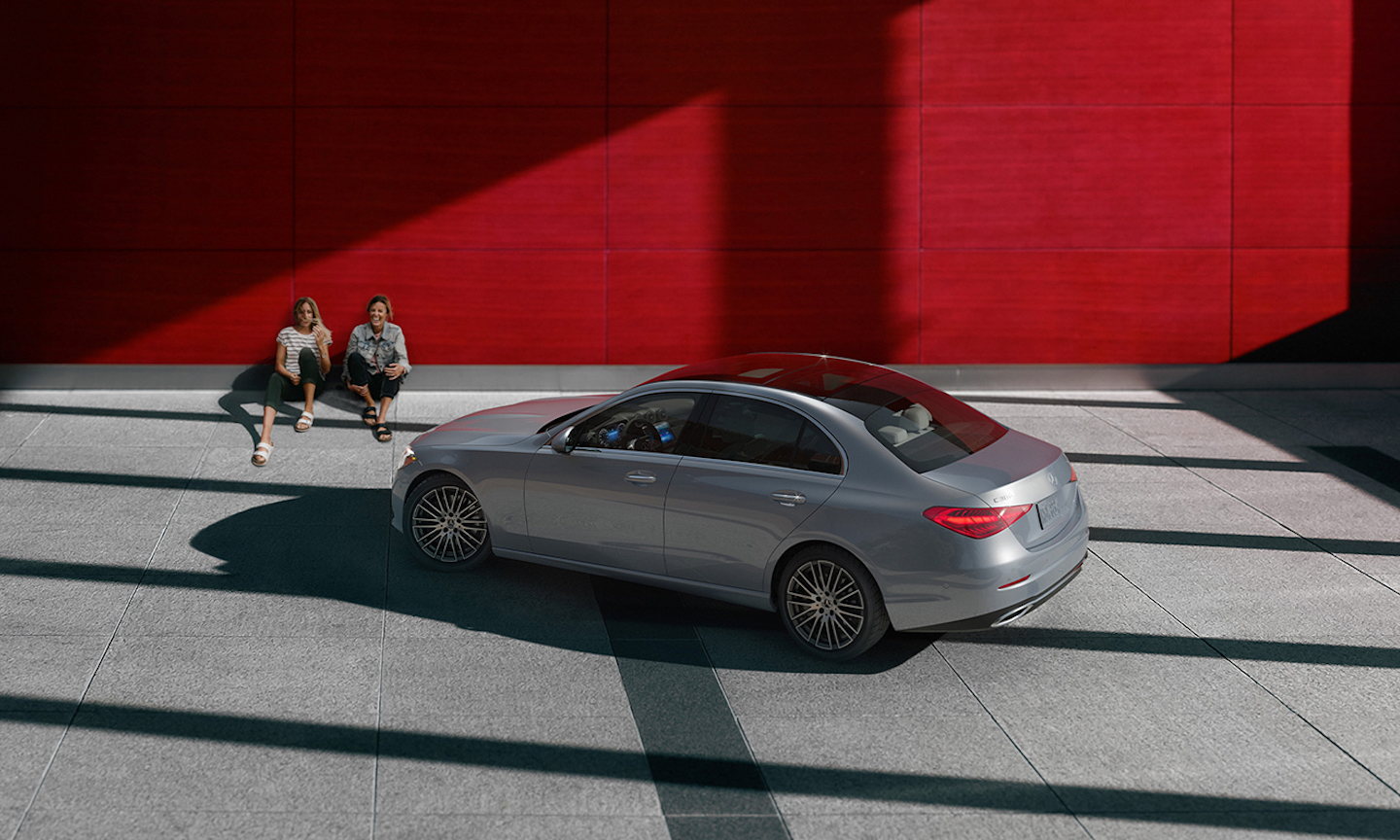 The Mercedes-Benz lineup is diverse, with something for almost everyone. If you're not familiar with the brand, you might not realize which models are available for 2023 and whom they might appeal to. The Mercedes-Benz of Owings Mills team put this guide together to show you what Mercedes-Benz has to offer so you know where to start your car-buying journey.
GLA – Mercedes-Benz's smallest SUV delivers agility, efficiency, and safety in a budget-friendly package. This entry-level crossover serves to allow drivers to enjoy the luxury of a Mercedes-Benz without blowing the budget.
GLB – Stepping up to the slightly larger GLB, drivers appreciate how well-featured this crossover is. The standard dual 7-inch screens and available 64-color ambient lighting offer an elevated experience, while the smooth acceleration and ride of the GLB deliver a comfortable ride.
GLC – The mid-size GLC is perfect for so many drivers. With seating for five and a modest towing capacity, the GLC is great for small families and new drivers. Available with 4MATIC all-wheel drive, this SUV is capable too, and the turbo four-cylinder engine is to drive.
GLE – Drivers who need seating for five, but have towing capacity for a small camper or car trailer will want to check out the GLE. There's also an option for a third row for drivers who'd like to expand their seating to 7. Drivers who love the features of the GLE SUV but want a sportier look should check out the GLE Coupe.
GLS – For a full-sized SUV, the GLS is generously spacious. The elegant styling pairs well with the lavish interior. While you might expect the GLS to feel like a truck, it manages all that size and space really well, making it easy to drive through crowded streets in a full-size SUV.
G-Class – This SUV is an undisputable icon. The stylish G-Class is a stand-out SUV, surrounded by a hoard of vehicles that all look very similar. This SUV doesn't just look rugged—it is. With 4-wheel drive, three lockable differentials, excellent fording depth, and 416 horsepower, the G-Class is a powerhouse on and off-road.
A-Class – The entry-level sedan from Mercedes-Benz is reasonably priced, stylish, and modern. If you're looking for the perfect car for a new driver, this is it. With tons of safety features, excellent fuel economy, and available all-wheel drive, the A-Class is everything you want in a compact Mercedes-Benz.
C-Class – Professionals, small families, and daily commuters will adore the C-Class. Available as a sedan, coupe, or cabriolet, the C-Class offers tons of flexibility. The mild-hybrid powertrain delivers surprising fuel economy, and available all-wheel drive improves capability, no matter what the road throws at you.
E-Class – Like the C-Class, the E-Class offers several options—a wagon, sedan, coupe, or cabriolet. It does so with more features, space, and luxury than the smaller C-Class. Classic sports car feel is available with the rear-wheel drive option and the all-wheel drive option is perfect for drivers who want complete control.
S-Class – The classic executive sedan is the quintessential Mercedes-Benz experience. If you want the best of everything, you want the S-Class. Equipped with the intelligent Mercedes-Benz User Experience, the S-Class is everything you'd expect from a modern sedan and more. Command everything from the 12.8-inch Organic OLED touchscreen and enjoy the signature interior details that offer a truly lavish experience.
CLA – The four-door CLA coupe offers style, convenience, and elevated comfort. LED lighting, sleek design, and incredible handling are all hallmarks of the CLA. Drivers who want a sporty experience without sacrificing practicality will adore the CLA.
CLS – Sport meets executive comfort in the Mercedes-Benz CLS. With a coupe-like silhouette, a flowing interior design, and upscale materials, the CLS does it all. Dual 12.3-inch screens offer an impressive technology experience. The CLS's turbo straight-six engine is paired with a 48-volt Integrated Starter-Generator for excellent power and improved efficiency.

SL Roadster – Drivers seeking to enjoy the true performance of Mercedes-Benz will be enticed by the SL Roadster. Born from a racing legacy, the SL Roaster produces a heart-pounding 469 horsepower for a 0 to 60 mph time of just 3.8 seconds. It's paired with an AMG SPEEDSHIFT® MCT 9-speed transmission for an incredible driving experience.
See anything that speaks to you? If you're ready to get behind the wheel of one (or more) of these models, contact the Mercedes-Benz of Owings Mills sales team today. We'd love to show you an in-depth view of the models that pique your interest the most. We're here for you, from shopping to servicing and beyond. Whether you're looking to lease, purchase, or just explore, we're here to help.
Image Credit: Mercedes-Benz